Lesson 8 
Spread The Word About Your Brand
At last you've made it to the end! You created a powerful brand that speaks to the right audience and says all the right things. You have a great style guide that shows your team exactly how to use your brand. Now there's only one thing left to do—spread the word about your company.
Where to start though? The best brands are the most adept at not just speaking the loudest, but finding the right places to spread their message to the most receptive audiences.
More importantly, it's about knowing how to best deploy your brand's assets for maximum impact. The good news is that if you've done your market research and created a style guide, you're half-way there.
Now it's time to think about how to best communicate your brand and uncover the places to do so. There are several strategies you can employ and numerous channels to take full advantage of. Here's how you can spread the gospel of your brand!
"While your company can tout its strengths and benefits successfully,
your brand values are most impactful when they reach people's ears
from others they know and trust."
Create an Army of Brand Loyalists
It may surprise you, but the most effective spokespeople for your brand are not your employees. While your company can tout its strengths and benefits successfully, your brand values are most impactful when they reach people's ears from others they know and trust.
When you have consumers constantly talking about how much they love your products, others are likely to listen and be intrigued. More importantly, this organic outreach isn't burdened by feeling like advertising. Here are some easy ways you can develop strong brand loyalty amongst consumers:
Be Available and Communicate – Customers appreciate companies they can talk to and will concurrently listen to them and their needs. Have multiple channels of communication open, from Q&A's on social media to live chats and even in-person meetups. Listen to what your community is saying and make sure to always put into action what they want to see.
By being available, you'll create powerful connections that will make people happier to say wonderful things about your brand. A very satisfied customer is one that is likely to bring friends and family into the equation.
Show Your Gratitude – Remember, your customers are your brand's lifeblood. They keep buying your things and feeding you revenues, so the least you can do is give back. Give shout outs to your biggest customers, wish happy birthday, offer discounts and targeted promotions without expecting things back. The more you show you care, the stronger your fans will feel about your company.
Be a Part of the Community – Your product solves a community's needs, so you should make sure you know what they want, like, and care about. Your brand should become a regular part of the community you're targeting. Find major events, online forums and other avenues where your customers gather and be an active part of these activities. Sponsor events, participate in their conversations, and show you're totally invested.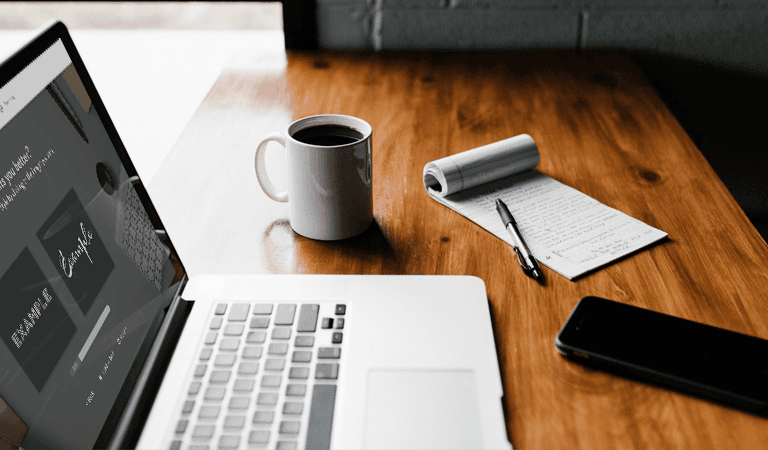 Use Every Channel Available to You
The beauty of the 21st century is that communication is now easier than ever before. Whereas older generations had to focus on TV, print, and radio advertisements, your company can take advantage of an incredible range of communication channels. From podcasts to Facebook and Twitter to blogs, you can find hundreds of ways to reach your target audience completely free of charge.
The important aspect is to identify those channels that will connect you most directly with your consumers. Here are some potential avenues to explore:
Social Media – Facebook, Twitter, Instagram, and more have opened the communication floodgates. You can find millions of people willing to listen, and you can talk to them for free. Social media is one of the best tools at your disposal to build a powerful brand.
Have promotions, talk about new products, ask your community questions, but most importantly, engage them. Social media is best used when you talk WITH your audience, and not AT them.
Community Websites – One of the best ways to become a part of an online community is to find the places they love to read and discover information and join them. Do your homework and find the most popular websites your target audience visits.
Create partnerships, invite them to contribute to your company's blog, and write guest posts for these hubs. Your brand needs to be seen to be remembered and showing up in these prominent pages is one of the best ways to gain widespread exposure.
Offline Opportunities – Today, most communities will have in-person events, both big and small. Whether they are conventions, gatherings, festivals, or conferences, you should always be present. Your brand will be made stronger when people can connect a name to a face.
It's also important for your audience to see that you're making a real effort to be a part of the community and that you care about what you're selling.
Always Brand Everything
At the end of the day, the best way to spread your company's great name is to make it as visible as possible. You've worked hard to create a logo, a powerful brand, and an excellent message. Now is the time to start deploying it in everything you do.
Take advantage of things such as advertising and marketing promotions to feature your brand assets prominently. Make sure your customers know exactly who's offering them these revolutionary products and services by emblazoning them with your logo and company colors.
Have your brand present in your all your business communications such as email signatures, business cards, letterheads, and presentations.
Most importantly, own your brand and say it proudly. Do things that put your company in the best possible light. Even the smallest details can make you a household name. Offer outstanding customer service, be informative, give attention to detail, and most importantly, be you.
No matter how or where you're trying to spread the good news about your company, remember, your brand is vital, and it will always reflect your company's message and values. Make sure it's always showing the best side of your company!
Now that you know the basics of branding, discover how Tailor Brands can help you create powerful brands and visual assets with our specialized suite of branding tools!
Get Better Branding Solutions
Our Premium service gives you full access to our
logo designer, social posts and over 20 additional branding tools
that will change the way your business is seen online.