Logo Design Made Simple
Instant Custom-Made Logos. Try it for Free
Create a logo for
your business
Affordable and easy to use, our logo maker helps you create the perfect logo for your business – in under five minutes.
Get your business on
social media
Save time by letting us manage your social media for you, with our unique, curated content and automatic post scheduler.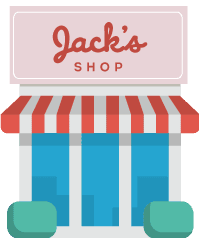 Branding Tools Designed For Your Business
Your branding toolbox has finally arrived. Take advantage of our Brand Book to maintain best design practices at all times. Utilize your EPS file and Business Cards to keep your brand consistent across marketing materials. With the adaptable tools we have on our platform, your brand will pop off the page – and stay there.
About Tailor Brands
We're a team of experts committed to streamlining the branding process for small businesses. Our company was founded on the belief that powerful branding should be accessible to everyone, regardless of skill level, background in design or budget size; as a result, we've created a platform that will take the wings of any business's story and turn it into a brand that can fly.