Professional Logo Design Made Simple
1. Share Your Vision
Enter your company name and choose your favorite logo design styles. Our design algorithm will suggest several styles with different icons, fonts and colors.
2. Choose Your Logo
Review the logo designs created by our logo generator and choose the one you like the most. You can customize it to perfectly fit your vision.
3. Get Your Logo Files
Download your logo. We give you both PNG and vector files so you can use your logo wherever you want - from business cards, to websites to billboards.
Easily Create a Logo
for Your Business
The logo design for your business is the cornerstone of your brand identity. It's one of the first things that customers will notice about your company, so it's essential that it makes an excellent first impression.
Your logo lets people know what you do; it conveys your brand personality and distinguishes your company from your competitors'. It also helps people recognize and remember your brand when they see advertisements, flyers, and social media posts.
There are five best practices that you must follow when designing a professional company logo: It should grab attention, make a strong first impression, be simple yet memorable, and most of all, be appropriate for your brand and industry.
When you use Tailor Brands logo maker, designing a professional business logo is easy – no design skills are required.
How Our Free
Logo Maker Works
Making your own logo doesn't have to be a complicated process.
With our online platform, it's simple – just follow these 6 steps:
Design a Logo in Less than 3 Minutes 
#1 Enter Your Business Name
Enter the name of your brand and tell us a little bit about your business or purpose: For example – do you own a coffee shop, an Italian food restaurant or are you about to launch a new mommy blog.
There are three main types of logos that you choose: Icon based, Wordmark (also called Lettermarks) and Initial based. If you want to change your logotype after it's created – that's no problem.
#3 Pick Your Font Preferences
Tell us a little about what types of fonts you like with our 'This or That' tool. This helps our AI logo maker better understand your design styles preferences and your brand personality.
Our logo creator tool starts designing a logo – it makes multiple logo variations for you to choose from. The system also makes business cards, brand books, and other brand identity materials.
When your logos are generated, you can choose your favorite design and customize it in our editor studio. You can change the font style, colors, and icons (if you select an icon based)
Once you are happy with the custom logo you created, you can download it as a high-quality, vector file that you can use for your website, business cards, or merchandise – anywhere you want.
Examples of Our Logo Designs
Your In-House Logo Designer
Multiple Iterations
At Tailor Brands, we believe in giving our customer lots of choices. You will receive multiple iterations of your free logo –each aligned to your personal preferences and in-tune with your brand personality. Pick the one that best resonates with you.​
Customization Options
Want to perform some tweaks? No problem! You can change the color, text, font and other design elements to get a final design of your logo just right.
EPS Files
This special file allows you to preserve the quality of your logo when enlarged on printed media like billboards and posters.
Resize for Social Profiles
We provide you with 21 resize versions for your logo so you can use it across all your social media channels. No need to use any other resize tool. With Tailor Brands, branding your social media is a breeze.
Design Studio
We are more than just a logo creator, when you open an account at Tailor Brands, you also get access to a whole design studio, where you can create and design a host of branded assets.
Digital Asset Management 
All your designs and creatives are stored in your account (at no extra charge), allowing you to easily manage and retrieve all your brand assets from a central location.
Why Choose Our Online Logo Maker
When you make your own logo with Tailor Brands , you will receive a high-quality,
professional design that you will be proud of – one that will make your customers stand up
 and take notice. But, that's not the only reason to choose us!

Tailor Brands is the go-to logo maker for over 1 million small businesses . You can create a logo for free - only pay if you love your design.
Unlike other logo makers, we don't use logo templates. Every logo design created is uniquely crafted to match your business and brand personality perfectly.
With Tailor Brands, you have full control over customizations. You can easily change the fonts, colors, and icons to get your final logo design just right!
To create logos, our algorithm matches thousands of fonts styles and pairs, color palettes, and layout structures, while analyzing current design trends.
What Customers are Saying​
"Branding is essential for distinguishing your business & maintaining a positive reputation. People believe that it's expensive to create a memorable logo, but it's not the case with Tailor Brands."

"I wanted to find a cost efficient branding company that understood my ideas. I immediately fell in love with the simplicity of the Tailor Brands concept & the intelligent logo maker software."
"Your logo & brand isn't just about the colors, shapes or wording. It's an outward expression of who you are & what you represent. Tailor Brands was able to bring it all together."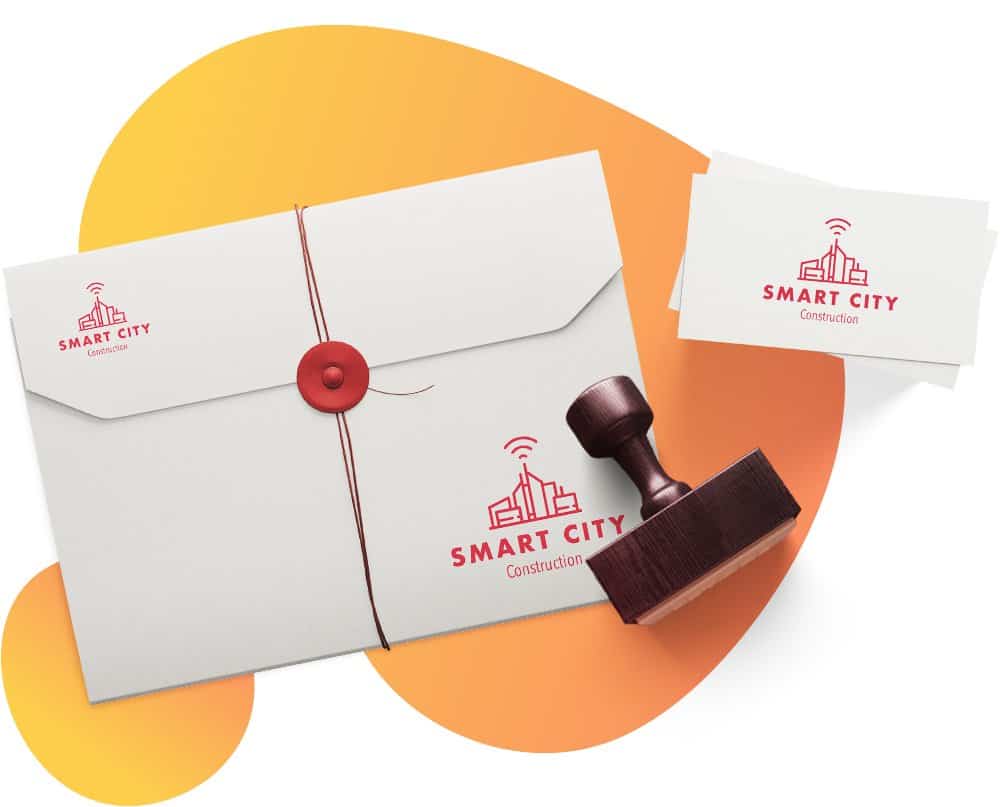 1. Why People Use Tailor Brands
That's simple. We make stunning logos that are unique to your brand. We are also very affordable (in fact you can create your own logo for free) so we are perfect for businesses on a budget.
2. Do I Owe The Rights to My Logo
Yes, when you make a logo online with the Tailor Brands platform, you have full commercial rights for your design. It's 100% yours to do as you please.
3. Can I Customize My Logo
Yes, you can customize your logo. After it's created, you will get access to the editor studio, where you can easily change all aspects of the design
4. How Much Does it Cost
Tailor Brands is a free logo maker. You can download a low-resolution version of your logo without charge. However, if you want a high-res Vector file, you will need to pay. But, only if you are 100% happy with the logo!
5. When Can I Start Using My Logo
Straightaway! Once you create a logo, it is available to download for immediate use. You will receive high-resolution files, that enable you to place your new logo wherever you need it – from business cards to billboards.
6. Can I Edit My Logo After Downloading
Yes, once you have Tailor Brands subscription, you will have access your editing studio. Your logo designs are stored here, and you can edit and change them at any time.
How to Make a Logo - Tips
The beauty of an automated logo generator is that you don't need any design skills. However, you should still understand some of the basics of logo design. This will help you better express your brand personality, and add expert touches should you decide to make customizations, and tweak and edit your logo.
#1 Know Your Audience
Before you design a logo, you have to know the audience you want to reach – this will help you determine the types of fonts and colors you will use. Knowing your audience helps you determine the overall look and feel of your logo.  
#2 Check The Competition
Look to your competitors and other businesses that target the same audience as you. See if you can spot patterns in font types, icons and colors. The aim is not to copy, but to gain inspiration and insights.
#3 Pick The Right Fonts
The fonts you use help you convey the personality of your brand. Are you a luxury brand serving an up-market audience, or a fun, playful brand. These different personalities can be expressed through your font selection.
#4 Choose Colors Wisely   
Like fonts, the colors you use will help convey the personality of your brand, and different colors have different meanings. For example – Red conveys, energy, warmth, romance, passion, excitement.
#5 Keep it Simple
When it comes to creating a logo, less is more. Keep the design simple. Don't use too many colors or fonts, and make sure that the colors complement each other, the same is true for using font pairs.
#6 Ask for Feedback
You should always create multiple iterations of your logo and ask your friends, family, and audience (if possible) for feedback. This will help determine which of your final designs is the winner.
Checkout these Resources for More In-depth Logo Creation Tips & Insights
Make a Logo Today and Join 1 Million Businesses That Use Tailor Brands