Create a sparkling cleaning logo design in only 3 minutes!
If you're trying to get your cleaning service off the ground, the best way to make a name for yourself is through a top-notch cleaning logo. Whether you're an agency covering cars to carpets, or a one-man business with a specialty in homes, a simple and clean-cut logo will tell customers you're the one for the job.   
Luckily, the Tailor Brands logo maker can help! It's easy to create your cleaning service logo even if you don't have design experience. Just enter your business name, choose the type of logo you want, choose some fonts, and our logo maker will do the rest. It takes less than 5 minutes!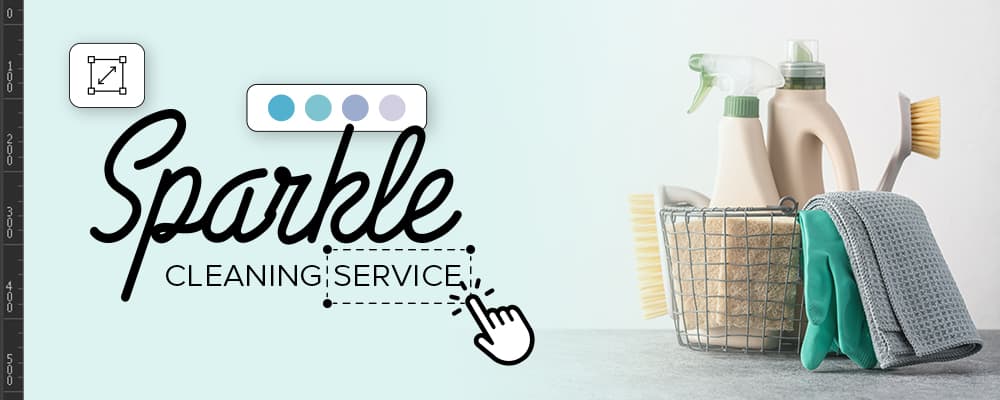 And, once you create your logo, you can customize and edit your design (if you want) to get it just as you envisioned.
Nothing will turn customers away like a dirty design, so you'll want to make sure your logo is spotless. Before you design a cleaning logo that speaks to your audience, check out some of the top logos in the industry for inspiration. Then, when you're ready to start designing, scroll down for the best cleaning logo design practices!
Cleaning Logo Design Tips
Icon-based logos are logos that use a specific icon to convey something about your service – such as the type of cleaning you do – or a value your business has, like being quick and efficient. 
Using an icon isn't a cleaning logo must, but it may help you convey to customers why your cleaning service is the right one for them. So, think about using a symbol that represents your services in some way. A window-cleaning service would likely use a window pane, while a car-cleaning business would be better off choosing an icon related to the auto-industry.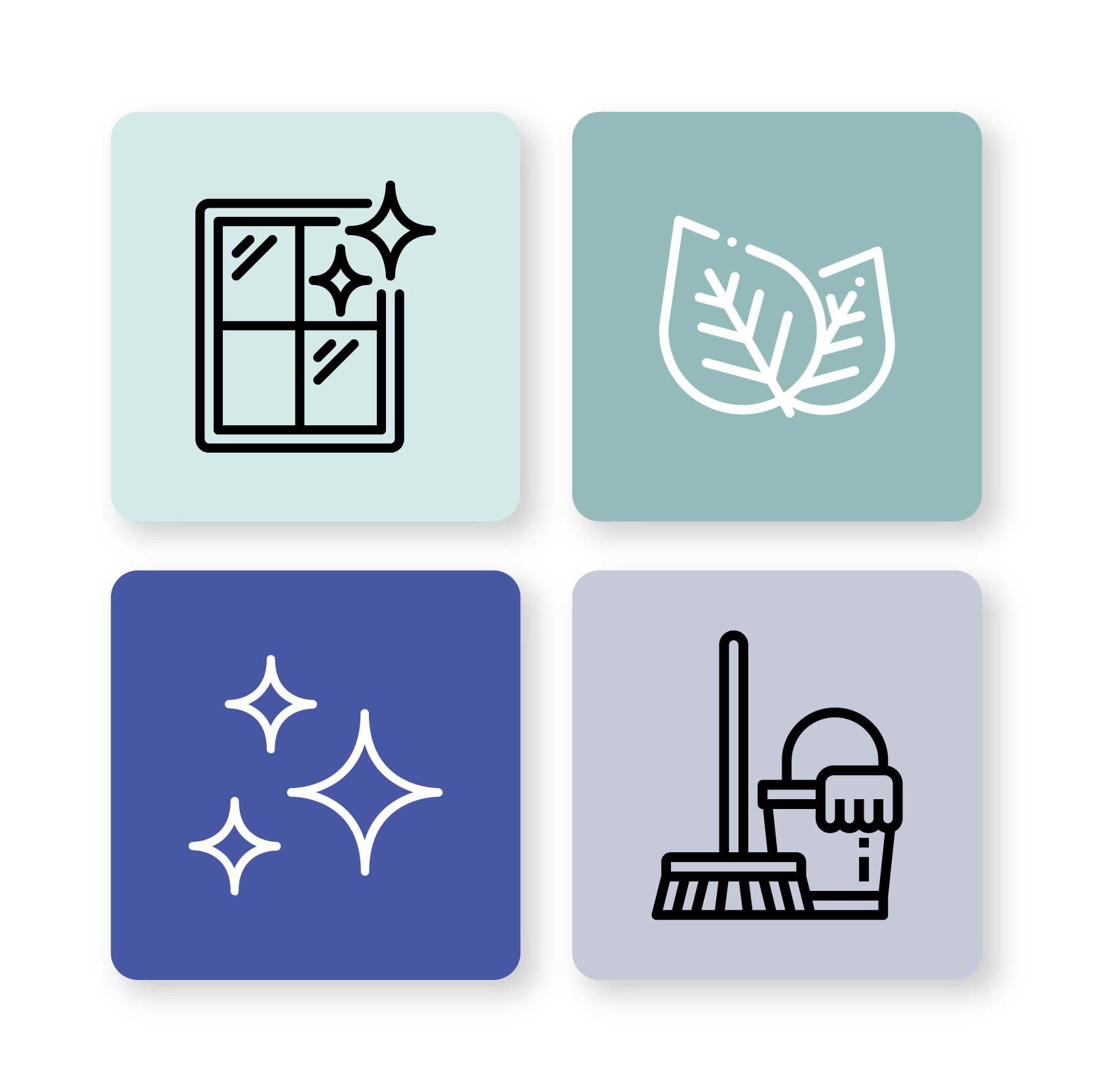 Or, you can choose an icon that speaks to the name of your business. For example, The Clean Bee could be represented with a bee icon, as it will help your audience remember your business's name and associate you with your logo. 
If you're not sure yet what type of cleaning you want to offer, or your cleaning agency provides an array of cleaning services, you can try going with a more versatile icon like a water droplet or a broom. 
However, no matter which icon you select, it's important to try to distinguish yourself from others in your industry. If the cleaning services in your neighborhood use lots of water-related images, for example, try finding an abstract symbol – like a swish – to indicate water and motion, in order to set your logo apart.
Cleaning logo typography is typically used to convey stability and trust, as those are the traits your customers will most often be looking for in a cleaning service of any kind. 
So, you'll usually see thin, all-caps letters in cleaning service logos of all kinds, because they tend to convey these traits. No matter the type of services you offer, you can opt for a standard sans-serif typeface – the "cleanest" type of font – that has a personality and isn't difficult to read.

However, once again it's important to think about how you can distinguish yourself from competitors. A house cleaning company might try to use a more personable typeface, like a serif with swashes at the letter tips, to give an established and down-to-earth feel. Or, if you're a commercial cleaning service that caters to high-end clientele, you may want to opt for an elegant script font. 
Of course, as conveying cleanliness to your audience is of utmost importance, make sure your typeface is easily legible and looks neat on the page.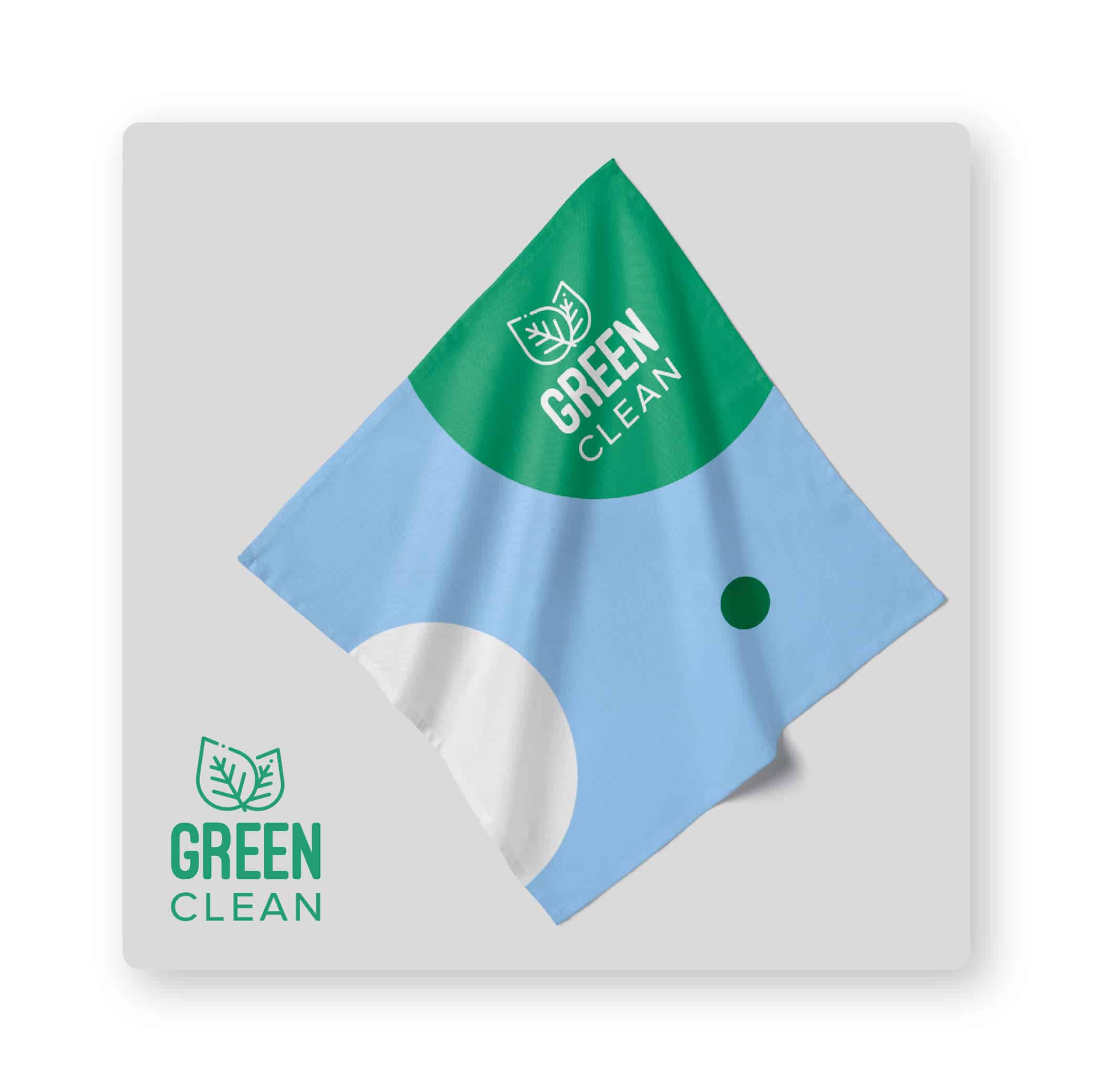 The colors you choose will each carry a certain psychology, in that your audience will associate different traits with your logo depending on the colors they see. So, think about which values your customers will connect with most, and then use a palette that expresses those values. 
For example, there's been a movement in the cleaning industry toward cleaning for health, rather than for appearances. You can use this to your advantage, by emphasizing your "green" cleaning products for customers who are environmentally-conscious and want to be responsible. 
Maid services will want to focus on reliability and efficiency, which are best expressed with blue. Carpet cleaners and car cleaners may want to go with a black and white palette, to give the impression that they bring spotless results to their customers. 
As a general rule, cleaning service logos try to use colors associated with freshness, such as pinks, blues, greens, and whites, with blue and green combinations dominating the industry. By the same token, it's important to avoid "dirtier" colors like pale yellows, browns and grays. 
But, like with icons and typography, you'll want your brand to stand out. So, if the other janitorial services in your area use a black and white logo, try to differentiate your palette from theirs with red (for passion and excitement) and white; just make sure that your brand values are getting across.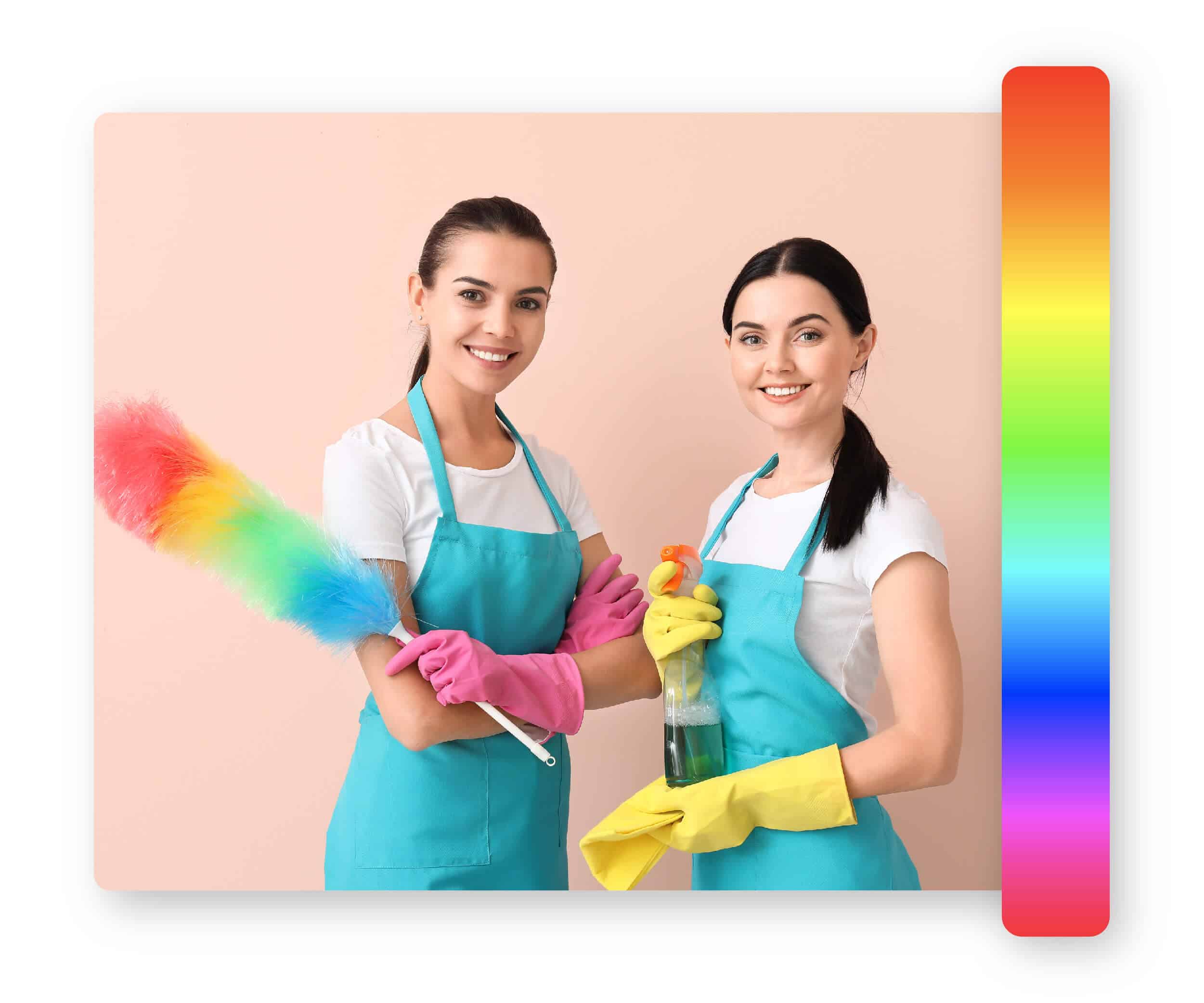 What you don't want in your cleaning logo is clutter, no matter the type of service you offer. 
Practically, this means that each element of your logo should look neat and not stand too close together; your icon size should be proportional to your business name; your tagline should be smaller than your business name.
As you're playing around with different logo layouts, opt for one that looks good on printed merchandise and business cards, and make sure your business name is legible on all variations of your logo.
Design Your Custom-Made Logo Instantly