Logo Design Made Simple
Instant Custom-Made Logos. Try it for Free
Create a Unique and Beautiful Logo
Our Logo Maker crafts a variety of options for you to find the perfect logo to represent your company's brand. The end result is a logo that is simple, adaptable, powerful, and blends perfectly with your company's branding strategy. Create your company's perfect image now with the Tailor Brands logo maker!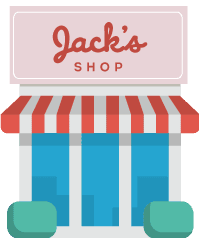 Branding Tools for Your Business
We make your business stand out with our easy-to-use logo maker and powerful branding tools. Create the perfect logo to represent your company and start expanding your brand identity with a well-rounded and cohesive approach. Learn more about how Tailor Brands can get your business on the road to a powerful brand identity.
Tailor Brands, Bringing Beautiful Design to Everyone
Create a logo that will stand the test of time and make your brand iconic for a fraction of the price. We believe in making beautiful designs any company could be proud of. We put the power in your hands and create a logo that speaks volumes about your company and will be instantly memorable to your consumers. Learn how Tailor Brands will take your company's branding efforts to the next level.