They say a picture is worth a thousand words, and this is also true of a logo. You see, a logo is more than just fancy fonts, shapes and colors; it conveys your brand personality, its values, and ideals. That is why companies spend thousands on logo design.
Designing a logo is a mixture of science, art, and psychology, and when you get the combination right, you will create a logo that speaks to your target audience, builds trust, and acts as an ambassador for your brand.
You can use these tips if you want to try your hand at creating a logo yourself or if you are working with a freelance designer. If working with a freelancer the more information you can give them in the design brief the better the results.
So how do you design a logo? Keep reading, and we will share some top tips to help guide you.
"A style that fits your company's vision
will better communicate your company's
values to your customers"
#1. Understand Your Market
Before you start designing your logo, you should have a clear understanding of your target market. Depending on the niche you are in, you might have more or less freedom in the choices you make.
For example, a law firm probably wouldn't use lots of bright colors and funky font, and likewise, a logo for a kids-oriented brand probably wouldn't use a dark, minimalistic logo design.
Remember, your logo is one of the first touch points that people will have with your brand; you want to ensure that it resonates with your target audience.
#2. Get the Inspirational Juices Flowing
Before you put pencil to paper, get the creative juices flowing. Use sites like Pinterest, Behance, and Dribble to get design inspiration.
You should also look to your competitors for inspiration. However, while it's ok to take some ideas – don't copy.
During your research, create a file of the designs you gravitate towards and then try to identify why you like them. Maybe it's specific colors, fonts, and shapes or the feeling invoked; more than likely it will be a mixture of both.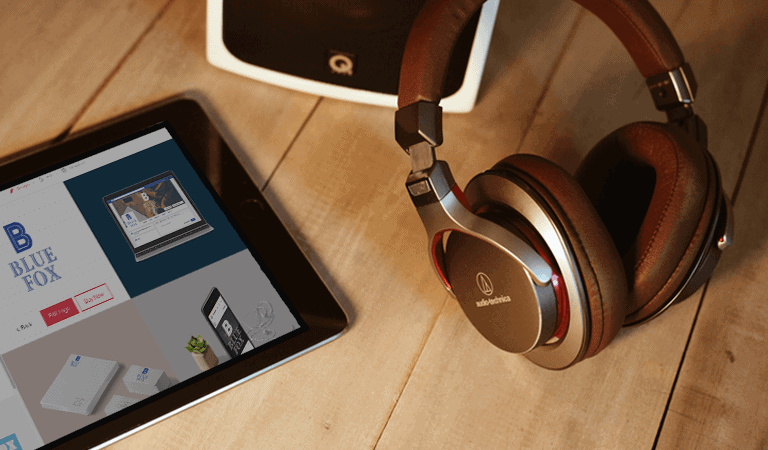 #3. Choose an Appropriate Font
You might not think it, but a font can say a lot about your brand personality. Fonts can be broken down into a few families.
Some of the popular font families used in logo design:
Serif fonts are elegant, luxurious, sophisticated. They're probably the most well-known and widely used fonts in logo design.
Serif fonts get their name from the extended 'fine lines' at the end of strokes.
Famous brands that use Serif are Tiffany & Co, Giorgio Armani, Burberry.
Sans Serif
Sans Serif fonts are contemporary. Unlike their Serif cousins, they don't have stylised finish. Instead, they offer a simple, clean finish.
Famous brands that use Sans Serif fonts in their logo are Google, Facebook, and Microsoft.
Script Fonts
Script fonts, as the name suggests, have a handwritten, decorative look. They express creativity and emotion.
Famous brands that use script fonts are Coca-Cola, Ford, Instagram, and Pinterest.
Display Fonts
Display fonts are fun, unique and creative. They are used for headings and large displays, and for larger-than-life logos.
Famous brands that use display fonts are Lego, Disney, and Hasbro.
#4. Select Colors That Reflect Your Brand
The use of colors in a logo tells a story about the personality and identity of your brand. Beyond this, colors also have a psychological effect, impacting emotions and behaviors.
Red
Orange
Yellow 
Green 
Blue
Brown
Black
#5. Create Multiple Iterations
Once you have nailed your final design, create multiple variations – play with font from the same family, icon positions, and colors.
Try and come up with a least five iterations and then ask friends and family for feedback and see if there is a clear winner.
Ultimately the final decision lies with you, but feedback is always good.
And That's a Wrap…
Designing a logo for yourself takes time, but once you settle on a final design, you have laid the foundation for all your future branding requirement – business cards, presentations, brand books, and of course, your website.
Remember, your logo is more than just colors, fonts and shapes. Your final design should not just look cool – it should also speak to you and the brand image you want to cultivate.